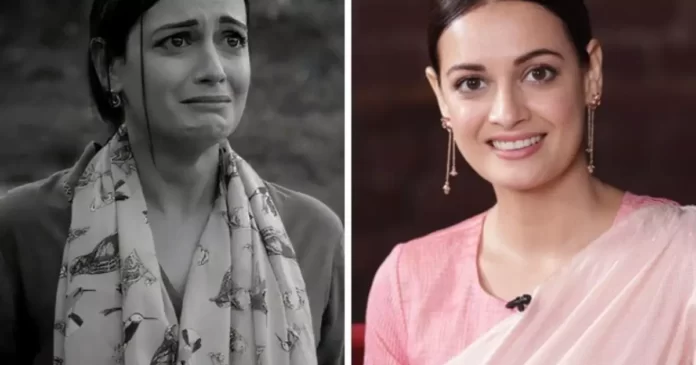 Bollywood actress Dia Mirza recently wrote about a famous director Anubhav Sinha to unearth her experience in film Bheed. The special thing about the film is that it was shot during COVID-19 wave in the country.
The actress reacted to a famous Bollywood portal when she was asked how crucial was the film for her.
This is what she reacted, "This is a story that needed to be told. It's an archival film. I hope many generations will revisit to remember what happened. I also feel that it's a very important film that holds the mirror to us. It speaks to our conscience and seeks answers we need to come up with as people."
Dia Mirza on Bheed, "Many generations will revisit the film to remember what happened during COVID-19"
Bheed is a kind of film that literally showed the panic among the COVID wave in the country. Apart from Dia Mirza, others who played crucial roles in the film include Aditya Shrivastav, Pankaj Kapur, Bhumi Pednekar, and Rajkummar Rao.
Dia played the charcter of a struggling mother who wants to be with her daughter during the first COVID-19 lockdown imposed in March 2020.
"It's a very important part that reveals how privilege also leads to entitlement," said the actress. "What I loved about the character was that because of her entitlement she doesn't put somebody else's needs above her own. I think the film really begs for us to change as people."
The country witnessed the worse during the worse COVID times. The condition became more tough when the lockdown was imposed. For Dia, the actress was with her mother at the time of lockdown.
This is what she has to say, "I was comfortable," she added. "Of course, I lived in a co-op that had many senior citizens. I was on the managing committee. The first thing was to put protocols in place to ensure the safety and health of all the inhabitants of the building. Also, to ensure that the essentials are reaching everyone because many senior citizens were living alone."
Some of the future projects of Dia Mirza include Dhak Dhak with Sanjana Sanghi, Fatima Sana Shaikh, and Ratna Pathak Shah.
Also Read: Kriti Sanon, Anushka Sharma & Varun Dhawan Dazzle On Pink Carpet
Find all the interesting and recent entertainment news across the world. Bollywoodnewsflash brings you the highlights of all the trending Hollywood News. Stay calm and updated for the latest news directly from the world of entertainment.
Follow Us: Facebook | Instagram | Twitter | Google News