Bharat box office collection Day 3– Salman Khan and Katrina Kaif film Bharat continues to retain its momentum after the film manages to collect Rs 22.20 crore on its 3rd day. Overall, the film has collected a whopping Rs 95.50 crore.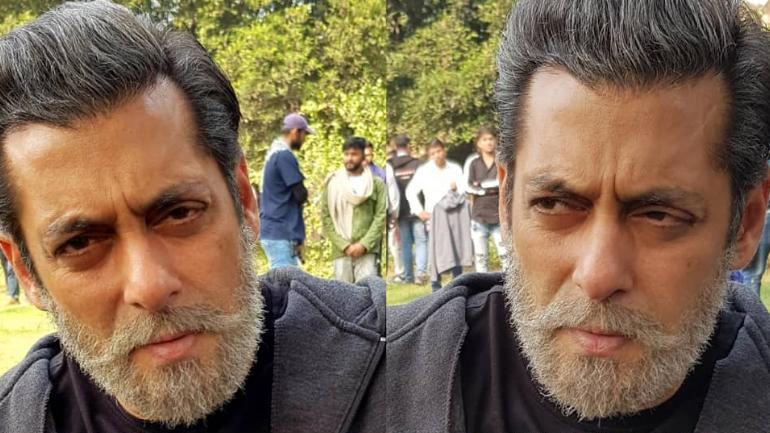 The entire Bollywood is enjoying the moment after Salman Khan Film Bharat has proven its own accord after it collected a thundering Rs 95.50 crore in a span of 3 days.
By looking at the performance of Bharat, it looks like the film will continue its winning streak in the time to come.
Movie Name:                              Bharat
Genre:                                            Action, Drama
Released Date:                           Eid, 2019
Directed By:                                Ali Abbas Zafar
Producer:                                    Salman Khan
Casts:                                            Salman Khan, Katrina Kaif, Sunil Grover
As it was expected that Bharat will make an impressive start, the film fared tremendously well at the box office.
Big thk u sabko fr giving sabse bada opening mere career ka par what made me the happiest & proudest is ki during a scene in my film jab national anthem is recited ev1 stood up as a mark of respect. There could be no bigger respect for our country than this… Jai Hind? #Bharat

— Salman Khan (@BeingSalmanKhan) June 6, 2019
Now, when we have to analyze the reasons how the film managed to create a history at the box office by performing marvelously well, then you need to consider a few factors.
Ever since the film hit the silver screen, different sections of the society expected a great and overwhelming result.
And this is what happened after the film finally released on the occasion of Eid. As per the trade analysts who had earlier given a rating of 2.5-3 out of 5, they advocated that Bharat will somewhere make Rs 35 crore on the opening day.
But after the film hit the screens on June 5, 2019, it hit the screen with a bang. In fact, nobody had expected such a tremendous result from the movie.
If you look what Taran Adarsh chose to post on his Twitter handle, then you will be able to know the actual figures. He writes "Bharat continues to maintain a grip on day 3 as well.
Bharat box office collection day 3- The film is expected to maintain its winning grip
It seems that mass circuits remain strong like before. However, a few circuits faced a sharp decline right after Eid festivities.
After looking at these figures, it looks like Bharat will soon upturn on weekends. Wednesday (Rs 42.30 crore), Thursday (31 crore), Friday (22.20 crore). Total amounts to Rs 95.50 crore.
Bharat is one of the Salman Khan movies where he shares the screen space with Katrina Kaif.
The movie was earlier supposed to star Priyanka Chopra. But she chose to opt out the film due to her marriage with Nick Jonas. And this is why she finally took the decision to move out from the film.
After Priyanka Chopra finally walked out from Bharat, it was another big challenge to fill the void. But then Salman, among others finally took the collective decision to take Katrina Kaif for the above role.
Along with Katrina Kaif and Salman Khan, the film also features some other Bollywood stars including Sunil Grover, Disha Patani, Sonali Kulkarni and Jackie Shroff.
In one of the crucial interviews to the media, Katrina said that she wanted to make full justice to the role of Kumud as soon as she came on board. "I guess one of the crucial things for me is that I do not like to be burdened in any way.
At the same time, I do not like to comment on what people say and think as it is their own choice. But for me,
I just wanted to do justice to Kumud's character that I was assigned to. In fact, we had to focus on some crucial characters like Kumud to make the film look meaningful and presentable."
Most trade experts predict Bharat to continue its winning streak for the upcoming week
From the very beginning, most trade expert believed that Bharat will somewhere earn up to Rs 35 crore. But surprisingly, the movie crossed 42 crore mark on the opening day itself.
Now, this is quite amazing as people largely came forward to appreciate the film after it got screened on June 5, 2019.
Some trade experts, especially after witnessing such a thunderous performance of Bharat came forward to say that the film will continue to register its hold on the box office.
They expect the upcoming week to be full of entertainment as most movie goers would like to watch the film that are still not able to get the chance to watch it.
Bharat is steadily winning the audience's expectations
Here, the magic of good word of mouth works. Even though, Bharat happens to be a Salman Khan creation, still, every single film needs to have the advantage of great word of mouth from those who have already watched the film and liked that too.
But above all, it all depends on the film's plot as well as the acting of the lead artists in the film. These days, the audience has gone smarter than before. They take everything on the stride in order to gauge a film.
As per Bharat box office collection day 3, if you present a boring film in front of audience, then it is not going to work. Gone are the days when people used to cash the same old stories in films.
Today, the audience will go to the theaters to watch a film to get entertained. At the same time, they also like to watch some meaningful performances from the lead stars.
In case, they do not get all that stuff they want, the film won't be able to get the success at the box office.
Now, in that sense, Salman Khan has learnt a lesson from his earlier creation Tubelight that could not post impressive figures at the box office mainly due to the poor script and some nasty performances.