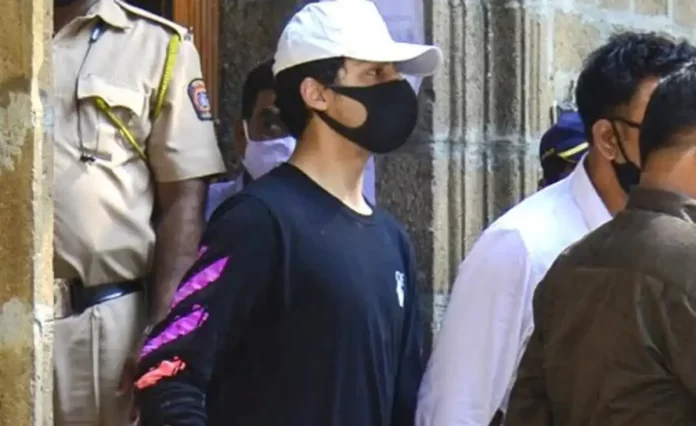 It's been over a month now since Aryan Khan was arrested and taken to judicial custody by the Narcotics Control Bureau (NCB). It all happened when NVB conducted a raid on a cruise ship which was ready to leave Goa from Mumbai.
After getting lead, NCB sleuths raided the cruise ship and nailed down as many as eight people including Shah Rukh Khan's son Aryan Khan. After that, they first detained and then arrested them on the charges of consuming and procurement of banned drugs.
Although, no drug was recovered from the captivity of Aryan Khan, NCB claimed that he had a direct connection with international drug racket (on the basis of What's app chats) which is something dangerous both for the society and young generation of the country.
During the entire period of Aryan Khan's imprisonment, his bail plea has been heard twice but rejected every time. Today, his bail plea was heard at the Bombay High Court. Today, Aryan's legal team included Mukul Rohatgi, who's the former Attorney General of India along with Satish Maneshinde and Amit Desai.
Although, the initial time of hearing in the High Court was 2:30 PM, the matter was taken up at 4:30 PM. As soon as the arguments started, Rohatgi stated that there was no occasion to arrest his client Aryan Khan. He stressed that there was no recovery of drugs made from Aryan Khan and no medical test was conducted to confirm the consumption.
While making his arguments in the court, Rohatgi refers to the last year's Supreme Court judgment in Tofan Singh case. It states that NDPS officers are just like police officers and any type of confession given to them happen to be inadmissible in the court.
He later argues in the court that Aryan was not in the conscious possession of contraband mainly because he accompanied his friends Arbaaz Merchant who hidden a small quantity of contraband.
In his long argument before the court, Rohatgi also refers to the whats app chats of Aryan Khan and states that none of the chats recovered from his phone leads to any sort of conspiracy. This is what he stated, "None of those chats have anything to do with the onset of this saga or…conspiracy if you want to call it that. The chats will have to be tested at the time of trial. But to use a general phrase of conspiracy, there is nothing."
While continuing with his arguments, Rohatgi read the arrest remand and stated that there is no seizure of the mobile phone of the SRK's son. He said that he is simply arguing a case which is actually not against his client.
Next, advocate Amit Desai argued and stated that what's app chats of Aryan Khan nowhere tells about drugs. It clearly dictates about online poker.
Rohatgi also cited past judgements in his argument and stated, "I have a better case than all these cases I am citing because there is no recovery from me." Aryan also filed a rejoinder saying that, "I am not making any allegations against the officers or panchas and I have no connection with them.
Rohatgi finally concluded his argument by saying "I respectfully submit that this case is for bail".
Similarly, Amit Desai argued for Arbaaz Merchant before the court. He said that NCB is a respectable agency but they are charging anyone and everyone on the pretext of 'conspiracy'. He said that they should have given the proper evidence before charging them for conspiracy.
After hearing all the arguments, the judge concluded the hearing and stated that it will be continued for tomorrow at 2:30 PM.
Aryan Khan is currently lodged in the Arthur Road jail by the Narcotics Control Bureau (NCB) on October 2, 2021. After NCB raided a cruise ship, he along with others were arrested under sections 8(c), 20(b), 27, 28, 29 and 35. They were also booked under the Narcotic Drugs and Psychotropic Substances (NDPS) Act.
Also Read: Mukul Rohatgi to Represent Aryan Khan's Bail Plea In Drug Case At Bombay HC Today