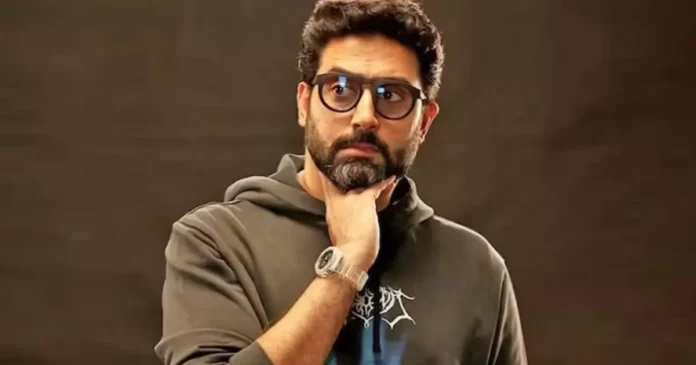 The presence of social media these days has given a freedom for everyone to express them. You can see loads of stories developing and ending on various social media platforms.
One of them was the concept of 'nepotism' that was first started when Bollywood actress Kangana Ranaut mentioned it on 'Koffee With Karan'.
But after the show was made live, Karan Johar slammed slammed the actress. In return, Kangana also hit back at the filmmaker.
Although, the debate of nepotism almost died down but it emerged again after the sudden demise of Sushant Singh Rajput.
It soon gave platform where so many star kids were accused of snatching away opportunities from those who actually deserved them. In the recent past, Abhishek Bachchan came forward to share his views on the burning topic.
Abhishek Bachchan Takes Part In the Nepotism Debate & Says, "How Many Star Kids Succeeded In Comparison to Those Who Have Not Come from A Film Background"?
While interacting with ETimes, Abhishek Bachchan said, "I'm not accusing anyone but the media has just found this one word which they can throw around. Let's not go by perception, go by the numbers, they never lie. It's as simple as that, perception doesn't matter, facts matter."
He stated that most of the times, the audience gets intrigued after the child of an actor makes a debut. This is what he said further, "The sad part is that star kids know that they're being cast for that reason and not because they're wonderful actors who've trained themselves."
He stressed that initially a star kid finds it easy to get his first film. But after that he needs to concentrate or find ways to do better and improve himself/herself.

Abhishek Bachchan then claimed, "How many of these star kids have succeeded in comparison to those who have not come from a film background? The numbers are there for you to see. The discussion starts and ends right there."
On the work front, Abhishek Bachchan has completed 23 years in the industry. His first film titled Refugee (2000), hit cinema halls on June 30, 2000.
Also check: Asur 2 Director Oni Sen Clarifies If He Feared A Backlash for the Religious Element