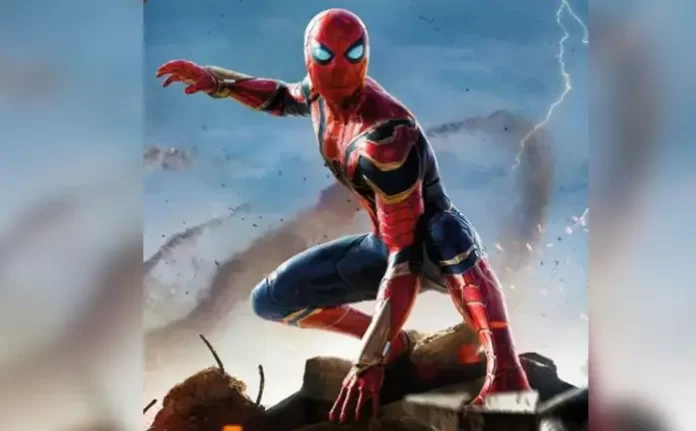 Spiderman No Way Home new poster starring Electro, Sandman, Doctor Octopus and Green Goblin has been unleashed.
Tom Holland recently shared the new poster of his upcoming film Spider-Man No Way Home. Ever since the film was announced, it continued to excite fans.
And now, since the poster of the upcoming film has been launched, they must have been reeling high in spirits. The poster has so many hidden detail. It looks like an attempt for fans to uncover all the hints given.
The film has already raised the expectation high among fans with the announcement of the film. While sharing the poster, this is what Tom Holland chose to post on his Instagram handle, "This movie is gonna blow your minds. Trust me!"
The new poster spots Electro, Sandman, Green Goblin and Doctor Octopus. The film sees Spider-Man crouching on debris. It looks as if they are dodging Doctor Octopus' tentacles. It also sees Green Goblin far behind Spider-Man. One can also find Electro's lightning in the background as well.
The official synopsis for Spider-Man says: No Way Home says, "For the first time in the cinematic history of Spider-Man, our friendly neighborhood hero is unmasked. He is no longer able to separate his normal life from the high-stakes of being a Super Hero. When he asks for help from Doctor Strange the stakes become even more dangerous, forcing him to discover what it truly means to be Spider-Man."
Spiderman No Way Home is a film by The Sony and Marvel Studios starring Benedict Cumberbatch (Doctor Strange), Alfred Molina (Doctor Octopus), Jamie Foxx (Electro), Marisa Tomei, Jacob Batalon, Zendaya and Tom Holland in their pivotal roles. The film is about to hit big screen on December 17, 2021.
Also Read: Rappers Travis Scott & Drake Sued For Causing 'Crowd Mayhem' During Astroworld Festival