Satyaprem Ki Katha track 'Pasoori Nu' continues to be in turmoil despite the fact that it has garnered over 1M views on YouTube. As the time flies, we can see some support coming in from the singer Ali Sethi who originally sung 'Pasoori Nu'.
Sethi not only extended his support but also praised Arijit Singh by calling him the number one singer.
And now, when we can see the reaction coming from all the directions, the latest to add is Pakistani singer Shae Gill who sang the track with Ali Sethi. He opened up about his own view regarding the 'Pasoori Nu' remake.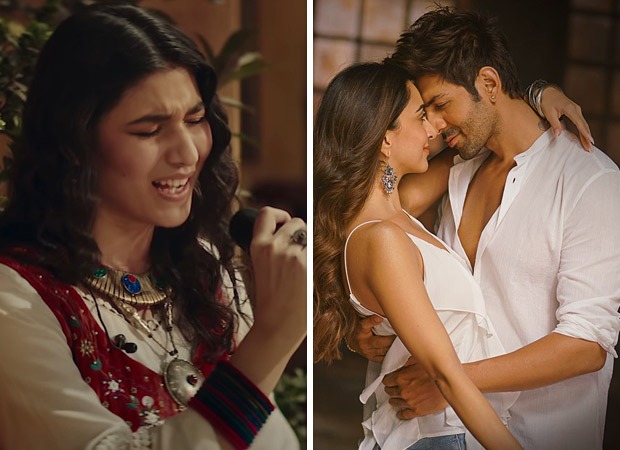 Shae Gill Who Sang Pasoori Nu, Extends Support to Remake After Ali Sethi
It all happened whe Shae Gill took to her Instagram handle and sent a video message. The singer clarified that she has no right to reproduce it without having the rights.
Although, Gill extended her gratitude for all the love for the song, she didn't admire some people propagating hate regarding the new song.
This is what she said i her message, "I actually found out about the remake through you guys but also, I wanted to talk about all of the hate that people have been sending towards the new song. I understand that you all love the original 'Pasoori (Nu)' so much and I am so grateful for all the love. I can't even begin to express how grateful I am but also at the same time, I don't want you to be sending hate to someone else."
The singer further added that if some people don't actually liked the new song of Pasoori Nu, then they should not listen to it as it would be better than spreading hate all around.
She also asserted that people should not publicly humiliate anyone who is connected with the making of this track in anyway.
Satyaprem Ki Katha is waiting for its release on June 29, 2023 on the occasion of Eid. The film stars Kartik Aaryan and Kiara Advani in their lead roles. The film is directed by Sameer Vidwans.
Also Check: Abhishek Bachchan Takes Part In the Nepotism Debate & Says, "How Many Star Kids Succeeded In Comparison to Those Who Have Not Come from A Film Background"?