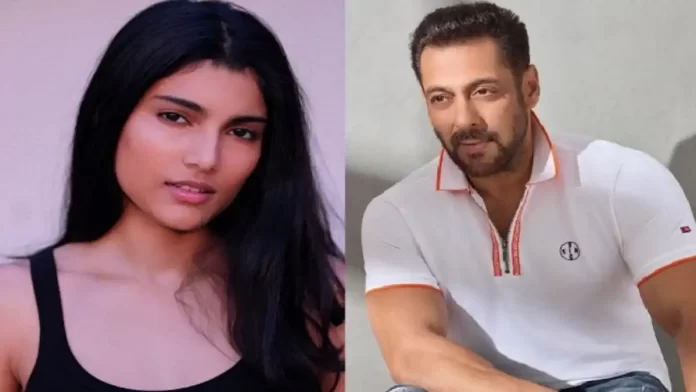 Salman Khan praises his niece Alizeh Agnihotri for her new commercial advertisement for a jewelry brand. She's soon to make her entry in Bollywood.
The way Alizeh Agnihotri performed in a commercial has impressed everyone including Salman Khan.
Alizeh is the daughter of Salman's sister Alvira and her husband Atul Agnihotri. After making her mark in her first assignment, she has become favorite for everyone.
The video shared by Salman Khan on his Instagram shows how Alizeh looks busy flaunting various jewelry pieces. Salman wrote in the caption while sharing the clip, "Arre wah how nice u looking beta Alizeh Agnihotri Khan… god bless."
When Alizeh posted her views regarding the brand, she looked concerned for not piercing her ears for the longest time.
#SalmanKhan's niece #AlizehAgnihotri impresses netizens with her new ad https://t.co/8zY8050jgl

— @zoomtv (@ZoomTV) September 16, 2021
"A girls first piece of jewelry is usually a pair of earrings. However, I've never had my ears pierced. A lot of people find it strange, because wearing earrings comes so naturally to most people, but somehow I haven't had the desire," she shared.
She further added, "My relationship with jewelry has changed a lot over the years, from wearing nothing at all, I've come to this stage in my life where I pick out what jewelry I want to wear before decide my outfit. Jewelry to me is about finding new ways to express myself, and I've always leaned towards doing that with rings, necklaces, anklets and even body chains."
After her debut assignment of the jewelry brand, Alizeh became famous. It all happened when a number of Instagram users found her stunning. One of the users wrote, "Beautiful!!! ✨" while the other wrote, "she is so gorgeous 😍".
As expected, Alizeh is all set to make her Bollywood debut. As per a news published in a leading news portal, she has already taken her dance training from late-choreographer Saroj Khan and looks confident on her moves.
Also Check: