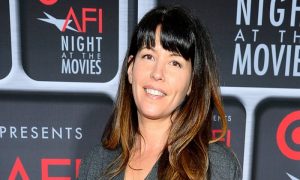 Ever since the 'Wonder Woman' franchise entertained the audience, Patty Jenkins is getting loads of applauds.
Now, after giving a momentum to the Wonder Woman franchise, the director Patty Jenkins is looking towards another milestone which is a galaxy war. As per the reports, Jenkins is keen to direct a film based on 'Star Wars' titled 'Rogue Squadron'.
As far as 'Rogue Squadron' goes, it's being expected to be a part of the franchise and focus precisely on the fighter pilots that were made famous by the audience in the previous ones. With that, it becomes the first ever movie (in the franchise) to be directed by a woman.
The announcement to have the star wars film directed by Jenkins was first made by Kathleen Kennedy who's the president of Lucasfilm. It all happened on the occasion of Disney's investor day where the studio planned to make a plethora of crucial announcements on a number of most sought brands.
Jenkins further posted a video on Twitter that said she will use the concept of fighter pilot father that will be like an inspiration for many more projects in the future. In the video, she also disclosed that for a long period of time, she was willing to make a movie dedicated to the greatest fighter pilot.
I am so honored to have the chance, and can't wait to make a great film together. Thank you, Bob. @starwars #RogueSquadron @Disney https://t.co/60gSj3nznm

— Patty Jenkins (@PattyJenks) December 11, 2020
Please note that there is yet another film which is currently in the active development phase along with Thor: Ragnarok. One of these movies is being made by MCU, Marvel Studios. The one directed by Jenkin is scheduled to release on December 25, 2023.
In the meanwhile, Patty Jenkins is looking forward to release her upcoming film titled Wonder Woman: 1984. It will star Gal Gadot featuring as a superhero.
Also Read: Gal Gadot Starrer 'Wonder Woman 1984' to Release In Indian Cinemas On December 24