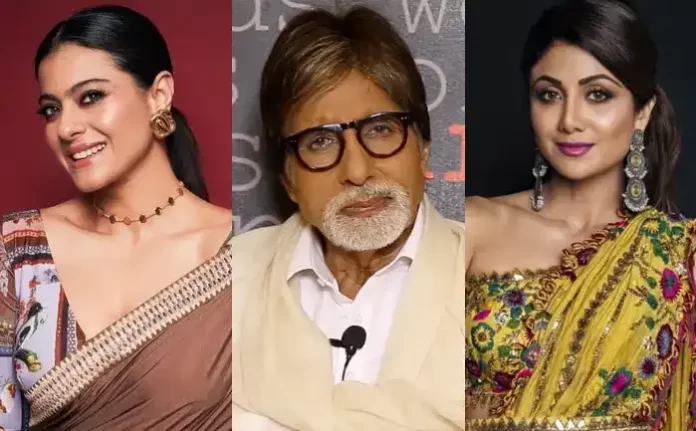 Navratri 2021: The festival of Navratri has come into your lives to brighten up your souls. It's a 9 day festival traditionally celebrated in India and dedicates to Goddess Durga. In Sanskrit, Navratri means 'nine nights'. And so, it becomes a festival comprising nine nights.
Navratri is also known as Shardiya Navratri or Ashwin Navratri. In 2021, Shardiya Navratri will commence from October 7 and will end on October 15, 2021. In India, the festival of Navratri is celebrated with great pride and prosperity among people across the country.
Navratri 2021
Navratri 2021 starts from October 7, 2021. You must have planned to celebrate the festival of Navratri with great enthusiasm. The festival of Navratri is basically a Hindu festival which is celebrated every year in autumn.
The festival is celebrated for different reasons in different parts of the country. Now, if you look at the festival theoretically, you will find there are four seasonal Navratri . But in actual practice, the post monsoon autumn festival which is known as Sharada Navaratri. It's celebrated in honor of the divine feminine Devi (Durga).
You might be interested to know various celebrations that are performed during Navratri. Well, the celebration basically includes the worship of Godess Durga for nine days.
It's performed in many ways. People (in different parts of the country) go for stage decoration, regional music arrangements, staging of pandals and many more.
The final day of Navratri is also known as Vijayadashami. On this day, the statue of Godess Durga are either immersed in water like river, ocean.
In other parts of the country, it marks the destruction of evil. The festival of called Navratri also marks the preparation for Diwali which is also known as the festival of lights. The festival of Diwali is celebrated 20 days after Vijayadashami.
Sharada Navratri
Sharada Navratri is the most celebrated festival of Navratri which means autumn. The above festival commences on the first day of the bright fortnight of the lunar month of Ashwin. It's celebrated for nine nights one a year. It mainly falls in the month of September or October.
The exact dates of the festival is actually determined by looking at the Hindu calendar. It also happens sometimes that the festival falls for more than one day. It all depends on the movement of moon and the leap year.
The festival marks the worship of Goddess Durga and other goddesses like Lakshmi, and Saraswati.
Navratri 2021 Wishes
Navratri is one festival celebrated across the country with all the passion and pride. On this day, people not only worship the goddess Durga but also extend wishes to one another. Talking about Bollywood, many celebrities have extended their warm wishes on the occasion of Navratri.
Some of those who have extended their wishes include Amitabh Bachchan, Kajol, Shilpa Shetty and others.
Shilpa Shetty
"सर्व मंगल मांगल्ये शिवे सर्वार्थ साधिके | शरण्ये त्रयम्बके गौरी नारायणी नमोस्तुते ||🌷 ~ Shardiya Navratri ki aap sabhi ko dher saari shubhkaamnayein🙏 DurgaMaa ka aashirwaad hum sab par hamesha bana rahe🌷🙏 Happy Navratri! #JaiMataDi #Navratri #ShardiyaNavratri #DurgaMaa"
सर्व मंगल मांगल्ये शिवे सर्वार्थ साधिके |
शरण्ये त्रयम्बके गौरी नारायणी नमोस्तुते ||🌷
~
Shardiya Navratri ki aap sabhi ko dher saari shubhkaamnayein🙏
DurgaMaa ka aashirwaad hum sab par hamesha bana rahe🌷🙏
Happy Navratri!#JaiMataDi #Navratri #ShardiyaNavratri #DurgaMaa pic.twitter.com/EQnh4bvjPP

— SHILPA SHETTY KUNDRA (@TheShilpaShetty) October 7, 2021
Kajol
"May Maa durga bestow us with her blessings this Navratri.✨ Have a fun-filled and safe Navratri. 🙏🏼 #Navratri"
May Maa durga bestow us with her blessings this Navratri.✨
Have a fun-filled and safe Navratri. 🙏🏼#Navratri pic.twitter.com/MMXfQXNnIA

— Kajol (@itsKajolD) October 7, 2021
Sushmita Sen
"Subho Devi Pakhsh 😍🙏❤️💃🏻💃🏻💃🏻💃🏻 Maa Durga in all her glory, ushers in new beginnings, abundance of hope & courage…and of course love!!!🥰😊💃🏻Happy Durga Puja & a blessed Navratri to you & all your loved ones!!!🙏😇💃🏻❤️ I love you guys beyond…Dugga Dugga 🤗🙏🌈"
Subho Devi Pakhsh 😍🙏❤️💃🏻💃🏻💃🏻💃🏻 Maa Durga in all her glory, ushers in new beginnings, abundance of hope & courage…and of course love!!!🥰😊💃🏻Happy Durga Puja & a blessed Navratri to you & all your loved ones!!!🙏😇💃🏻❤️

I love you guys beyond…

Dugga Dugga 🤗🙏🌈 pic.twitter.com/6hGemyMEDu

— sushmita sen (@thesushmitasen) October 6, 2021
Madhur Bhandarkar
"May the bright colors of Navratri bring into our lives happiness, Positivity and Good Health. Wishing a blessed and cheerful Navratri to everyone. 💐🙏 #HappyNavratri"
May the bright colors of Navratri bring into our lives happiness, Positivity and Good Health. Wishing a blessed and cheerful Navratri to everyone. 💐🙏 #HappyNavratri pic.twitter.com/kBlSOCqkft

— Madhur Bhandarkar (@imbhandarkar) October 7, 2021
Amitabh Bachchan
"T 4051 – या देवी सर्वभूतेषु शक्ति-रूपेण संस्थिता। नमस्तस्यै नमस्तस्यै नमस्तस्यै नमो नमः॥ 🙏🙏🙏🚩🚩🚩🌹🌹🌹🌹 "नवरात्रि के पावन पर्व पर हार्दिक शुभकामनाएं"
T 4051 – या देवी सर्वभूतेषु शक्ति-रूपेण संस्थिता।
नमस्तस्यै नमस्तस्यै नमस्तस्यै नमो नमः॥

🙏🙏🙏🚩🚩🚩🌹🌹🌹🌹

"नवरात्रि के पावन पर्व पर हार्दिक शुभकामनाएं" pic.twitter.com/2rExCfvdJC

— Amitabh Bachchan (@SrBachchan) October 6, 2021
Hema Malini
"Ma Durga is worshipped for the first 3 days of Navratri followed by Ma Laxmi for the next 3 days. Last 3 days of Navratri are devoted to Ma Saraswati. "या देवी सर्व भूतेषु, शक्तिरूपेण संस्थिता, नमस्तस्यै, नमस्तस्यै, नमस्तस्यै नमो नम:" Pranams to Ma Durga🙏"
Ma Durga is worshipped for the first 3 days of Navratri followed by Ma Laxmi for the next 3 days. Last 3 days of Navratri are devoted to Ma Saraswati.

"या देवी सर्व भूतेषु, शक्तिरूपेण संस्थिता,
नमस्तस्यै, नमस्तस्यै, नमस्तस्यै नमो नम:" Pranams to Ma Durga🙏

— Hema Malini (@dreamgirlhema) October 7, 2021
Anupam Kher
"आप सभी को नवरात्रि की हार्दिक शुभकामनाएँ।माँ दुर्गा हम सबकी रक्षा करे और हमें स्वस्थ रखें।🙏🌺🙏"
आप सभी को नवरात्रि की हार्दिक शुभकामनाएँ।माँ दुर्गा हम सबकी रक्षा करे और हमें स्वस्थ रखें।🙏🌺🙏 pic.twitter.com/Q33kHsyufp

— Anupam Kher (@AnupamPKher) October 7, 2021
Pooja Bhatt
"Wishing everyone a truly happy & prosperous Navratri 🙏🙏🙏Please do not forget to mask up in public & maintain Covid protocol 😷 We still have miles to go before we beat this. Let us help each other to stay healthy,safe,secure. #navratri2021"
Wishing everyone a truly happy & prosperous Navratri 🙏🙏🙏Please do not forget to mask up in public & maintain Covid protocol 😷
We still have miles to go before we beat this. Let us help each other to stay healthy,safe,secure. #navratri2021

— Pooja Bhatt (@PoojaB1972) October 7, 2021
Sanjay Dutt
"Here's wishing everyone a joyous #Navratri, filled with lots of happiness and peace! May all your successes and aspirations come true!"
Here's wishing everyone a joyous #Navratri, filled with lots of happiness and peace! May all your successes and aspirations come true! pic.twitter.com/s5DuxyW7HW

— Sanjay Dutt (@duttsanjay) October 7, 2021
Paresh Rawal
"मां दुर्गा का प्रथम स्वरूप मां शैलपुत्री हैं. पर्वतराज हिमालय के घर पुत्री रूप में जन्म लेने के कारण माता का नाम शैलपुत्री पड़ा. इनकी कृपा से धन, धान्य और सौभाग्य की प्राप्ति होती है।"
मां दुर्गा का प्रथम स्वरूप मां शैलपुत्री हैं. पर्वतराज हिमालय के घर पुत्री रूप में जन्म लेने के कारण माता का नाम शैलपुत्री पड़ा. इनकी कृपा से धन, धान्य और सौभाग्य की प्राप्ति होती है। pic.twitter.com/C87krlefpg

— Paresh Rawal (@SirPareshRawal) October 7, 2021