MonWedFriTuesThursSat is a South Korean romantic comedy drama starring Park Min Young.
The film is all set to be aired in September where Park will play the role of a "marriage master" by the name Sang Eun.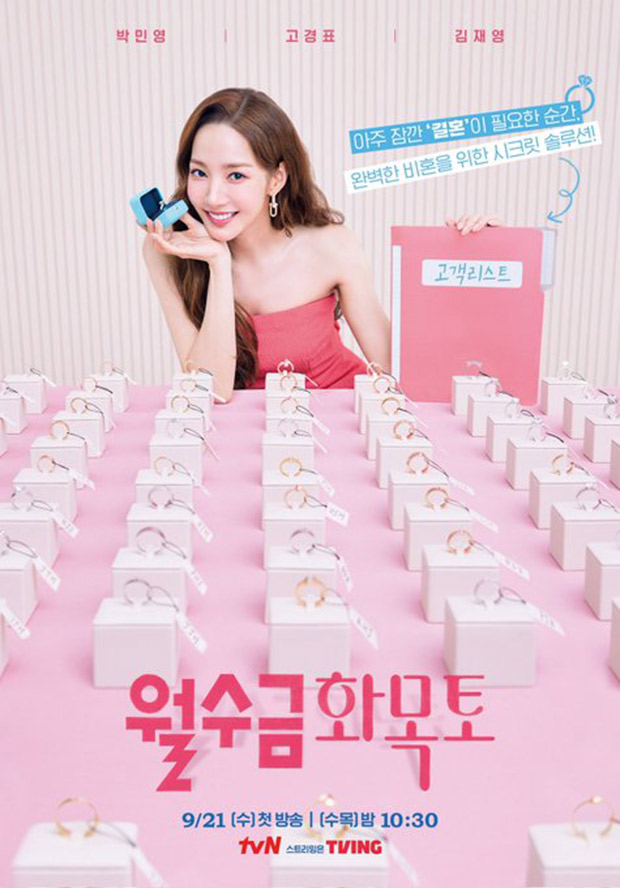 MonWedFriTuesThursSat: Teaser Shows Park Min Young A Bride To Be
As per a Korean media portal, the film shows the perfect image of a working woman who knows how to balance her work and her life. She's also aware how to live her life in the modern society. And this is how she likes to help her clients in the world of matchmaking.
The film will feature Go Kyung Pyo and will play the roe of Ji Ho. She's the long time client of Sang Eun's extraordinary matchmaking service. The above romantic comedy drama is directed by a renowned director Nam Sung Woo.
On the work front, Park Min Young rose is going to feature in 2010 historical coming-of-age drama Sungkyunkwan Scandal.
Previously, she has starred in a number of hit television series like Forecasting Love and Weather (2022), Her Private Life (2019), What's Wrong with Secretary Kim (2018),Remember (2015–2016), Healer (2014–2015), and City Hunter (2011).
MonWedFriTuesThursSat will premiere on September 21, 2022. You can watch the teaser of the upcoming film below.
Also Read: Lee Jung Jae's Directorial Hunt Starring Jung Woo Sung Tops the Korean Box Office
Find all the interesting and recent entertainment news across the world. Bollywoodnewsflash brings you the highlights of all the trending Hollywood News. Stay calm and updated for the latest news directly from the world of entertainment.