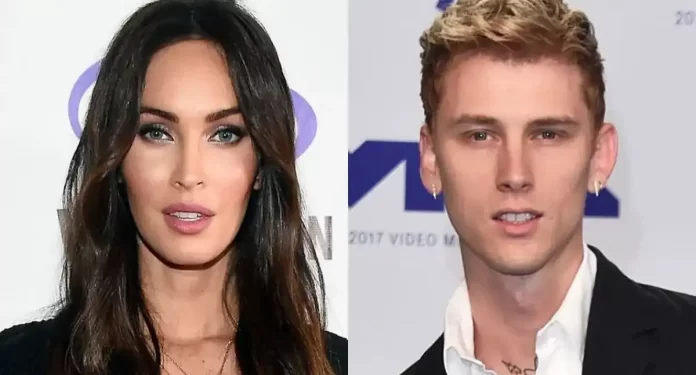 Megan Fox and Machine Gun Kelly made headlines when they managed to drink each other's blood.
It all happened when the rapper proposed to her and she said yes. After the incident came to light, many believed it to be a joke that happened last year in the month of January.
But now, the Transformers actress has revealed that it's true as they drank a few drops of each other's blood for ritual purposes only.
Megan Fox & Machine Gun Kelly Suggested to Undergo Exorcism After Drinking Each Other's Blood
After the incident has come to the picture, a Catholic priest has given his views, especially after vampire associations commented on the above.
According to the Catholic priest, they need to interact with an exorcist. At the same time, he advised others not to follow what they did.
As per the story published by Unlaid, the Catholic priest has started weighing in on Megan Fox & Machine Gun Kelly drinking each other's blood and at the same time warning others not to follow this.
The priest named Rev. Federico Highton who hails from a missionary in Argentina said, "It's a form of Gnosticism, which has many facets. One of them is vampirism." The priest added that "vampirism is something that should be addressed by an exorcist." he said.
Many others have now come out to give their opinion on the above incident. Right after the priest, a You Tuber, Dr Taylor Marshall and a Catholic layman also shared not only gave their opinions but also shared some strong words for Megan Fox and Machine Gun Kelly for drinking each other's blood.
Take a look what the You Tuber said, "Fox says she drinks human blood. But then she qualifies 'it's just for ritual purposes'. As if that makes it any better. I mean if she says 'I drink blood because it helps my skin', I'd be like 'it's sick and disgusting and you're on a beauty regime, that's gross, evil.' But when you say it for ritual purposes only, that's satanic, occult, it's evil, wicked, Dracula, vampire, etc." he said.
Also Read: Fred Savage Fired from 'The Wonder Years' Due to Inappropriate Conduct
Find all the interesting and recent entertainment news across the world. Bollywoodnewsflash brings you the highlights of all the trending Hollywood News. Stay calm and updated for the latest news directly from the world of entertainment.
Follow Us: Facebook | Instagram | Twitter | Youtube