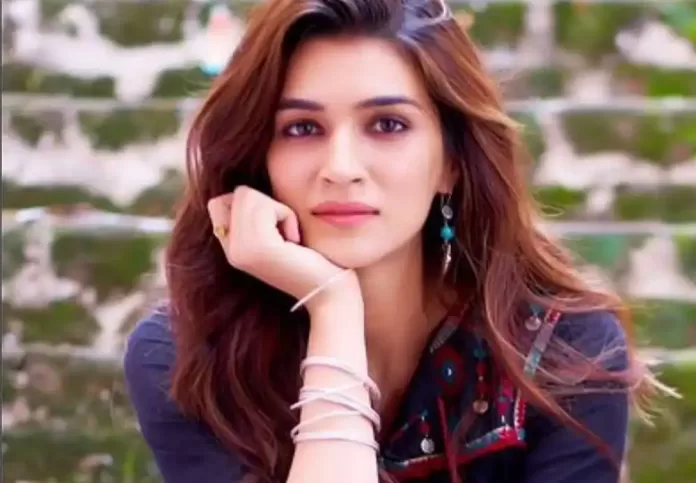 Kriti Sanon Lashes Out At Media for Being Insensitive While Reporting Sidharth Shukla's Demise: One of the most unsatisfying things that happened in the recent past and disturbed most people is the media coverage of the funeral of the late actor Sidharth Shukla
In order to raise their voice against such an insensitiveness of the media coverage, many Bollywood actors decided to register their voice.
Kriti Sanon recently took to her social media account to complain about the media coverage of the funeral of the late actor. 
In order to show her resistance on these things, Kriti Sanon finally decided to pen a long note on the insensitive media regarding the photo coverage and funeral of the late actor.
— Kriti MIMI Sanon (@kritisanon) September 4, 2021
This is what the actress posted, "Breaks my heart to see our media, photographers and even online portals being so insensitive. Shameful! This isn't "News", nor is it "Entertainment"! Draw some boundaries! Have a conscience! Said it before, Saying it again! STOP covering funerals!" Kriti Sanon posted.
Before that, it was Anushka Sharma who too raised her voice against such things happening. She decided to amplify her voice using Zakir Khan's posts on celebrities' demise turned into a 'tamasha' by the media.
Anushka finally chose to share the comedian's post regarding how the sudden and unfortunate demise of a TV personality is being turned into a local 'tamasha' by the media.
The poem says, "They don't think of you as a human being. Not because there aren't any lines or boundaries. Your corpse is not a body without a soul, but an opportunity to click pictures. As many as they can click. It's similar to how people try to steal crockery from houses burning in a riot. Because after that, what use will you be? At most, 10 pictures, five news pieces, three videos, two stories, one post. That's it."
Sidharth Shukla made his Bollywood debut by featuring in a supporting role in a film titled Humpty Sharma Ki Dulhania. He was featured opposite Alia Bhatt and Varun Dhawan. Also, he emerged as a winner in some popular shows like 'Fear Factor' and 'Khatron Ke Khiladi 7'.
The actor died after having a cardiac arrest. Sidharth Shukla was survived by his mother and two sisters.
Also Read: Sidharth Shukla Had Forcibly Sent Rs. 20,000 to Late Actor Pratyusha Banerjee's Father During Lockdown
BOLLYWOOD NEWS
Catch us for all the latest Bollywood News, New Bollywood Movies update, Box office collection, Entertainment News, Bollywood, Bollywood News and stay tuned for the latest Hindi movies only on Bollywoodnewsflash.