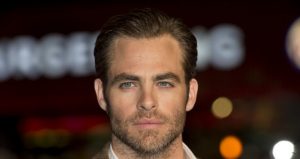 Dungeons And Dragons is basically an adaptation of a famous phantasy game which is going to be the next film of Chris Pine. At present, the Hollywood actor is in talks with the makers to play the lead role in the film.
John Francis Daley and Jonathan Goldstein will be directing the film. They will also be writing the screenplay based on the draft submitted by Michael Gill.
The film was first adapted into a movie in the year 2000 but failed to make a mark. The film then starred Jeremy Irons, Marlon Wayans and Justin Whalin in their pivotal roles.
Now, the upcoming version of the film is already in discussion by the makers. Dungeons And Dragons was first picked by Warner Bros. The studio selected the name of Ansel Elgort to play the lead role in the film.
Rob Letterman was assigned the work to direct the film by the production house. But now, this film has finally moved to Paramount Studio which is both financing and producing the film in the association with eOne and Hasbro. It's expected to release on May 27, 2022.
In the meanwhile, Chris Pine is keen to be featured in his next titled Wonder Woman 1984 opposite Gal Gadot. At the same time, the Hollywood star is also in talks with Olivia Wilde's for the upcoming movie titled "Don't Worry Darling".
Chris Pine Movies
Let's take a look at Chris Pine movies who has been doing a wonderful job as a successful Hollywood actor. He will be featuring in multiple projects in the time to come.
Chris Pine is an American actor hailing from California. He started his acting from the year 2003 by appearing in a role of ER.
In 2004, he appeared in a short film titled Why Germany. In the same year, he starred with another movie titled The Princess Diaries 2: Royal Engagement.
Take a look at some of the Chris Pine movies below:
Why Germany (2004)

The Princess Diaries 2: Royal Engagement (2004)

Confession (2005)

The Bulls (2005)

Just My Luck (2006)

Blind Dating (2006)

Smokin' Aces (2006)

Bottle Shock (2008)

Star Trek (2009)

Carriers (2009)

The Finest Hours (2016)

Star Trek Beyond (2016)

Wonder Woman (2017)

A Wrinkle in Time (2018)

Outlaw King (2018)

Spider-Man: Into the Spider-Verse (2018)

Love, Antosha (2019)

Wonder Woman 1984 (2020)
Also Read: Patty Jenkins Becomes the First Woman to Direct A 'Star Wars' Film