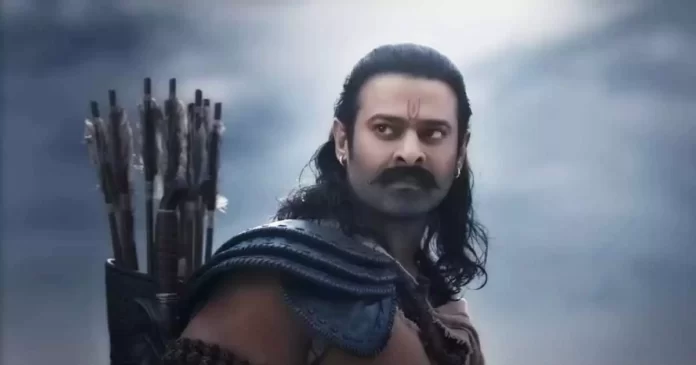 After Adipurush hit screens on June 16, it looked like the film is there to make a mark at the box office. Considering the fact that makers have invested huge, the earning was also expected to be in the same range.
Adipurush stars Prabhas, Saif Ali Khan, and Kriti Sanon. But the film is not getting support from the box office as the audience has simply rejected it. The same trend can be seen happening at the box office where the collections are declining.
Adipurush is helmed by Om Raut. But the magnum Opus continues to surround by loads of controversies. Although, the VFX part is fine, there are certain factors that are making the film to be like a disaster.
Some of the reasons why the audience rejected the film is because of boring screenplay, objectionable dialogues, and too much modernization of Ramayana.
Adipurush Box Office: Prabhas Starrer Slowly Moving Towards A Huge Disaster
Let's now talk in terms of box office. As per the recent update, Adipurush has so far collected over Rs 255 crore at the Indian box office, making 300.90 crores gross.
The overseas collection of the film is just 48 crore where the film has proven a complete disaster. The overall worldwide Adipurush box office collection is 348.90 crore in a span of 6 days.
Looking at the box office numbers, Adipurush still needs Rs 600 crore to fall in the safe zone. And it looks highly impossible that it will make this much in the time to come.
Experts believe that the film won't be able to collect more than 400 crore in its theatrical run. If you compare the present collection of the film, it still lags behind 251 crore from reaching the breakeven.
Talking about India, the breakeven for all languages comes out to be 320 crores. At this time, it looks highly impossible for the film to reach to this figure.
Also Check: Adipurush Makers Reduce Ticket Price to Rs 150 for Hindi Audience