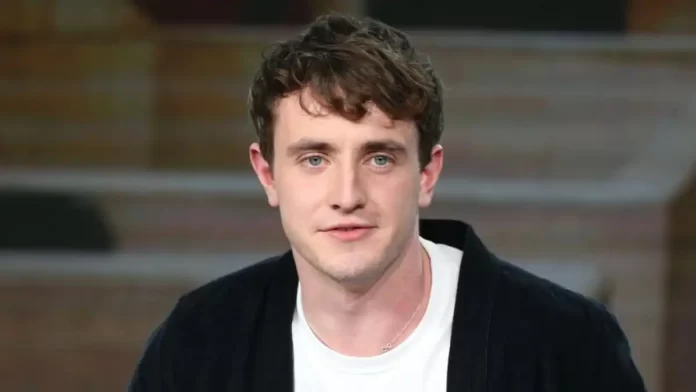 Paul Mescal, recognized as 'Normal People' star will soon star in the upcoming 'A Spy By Nature'. It's a modern espionage thriller directed by Kevin Macdonald.
Reports say that the film is an adaptation of the novel in Charles Cumming's bestselling Alec Milius spy series.
The upcoming thriller will be an adaptation of Cumming's book to the screen. It will be done by screenwriters Joseph Charlton and John Hodge.
Ever since the 'A Spy By Nature' project launched, it was praised by fans. The film will revolve around disillusioned 20-something named Milius. The point is that its deception catches the eye of MI6, the UK's intelligence agency.
Paul Mescal to Front Kevin Macdonald's Espionage Thriller
The story of 'A Spy by Nature' goes further while Milius is seen battling an impact on the upcoming geopolitical war on commodities.
The war soon starts involving the Americans and the British as he is seen to struggle with his relationship. Afterwards, he had to force his confront his own nature to prove if he was a good spy.
This is what the director had to say, "I've wanted to make 'A Spy By Nature' for many years – and when I met Paul Mescal, with his beguiling mixture of intelligence, skill and youth, I knew I'd found the perfect star. This is a very modern spy story – dangerous, morally ambivalent – and only an actor of Paul's talent could pull it off," he said.
Also Read: Dwayne Johnson Looks Keen to Make Black Adam vs. Superman Movie
Find all the interesting and recent entertainment news across the world. Bollywoodnewsflash brings you the highlights of all the trending Hollywood News. Stay calm and updated for the latest news directly from the world of entertainment.
Follow Us: Facebook | Instagram | Twitter | Google News