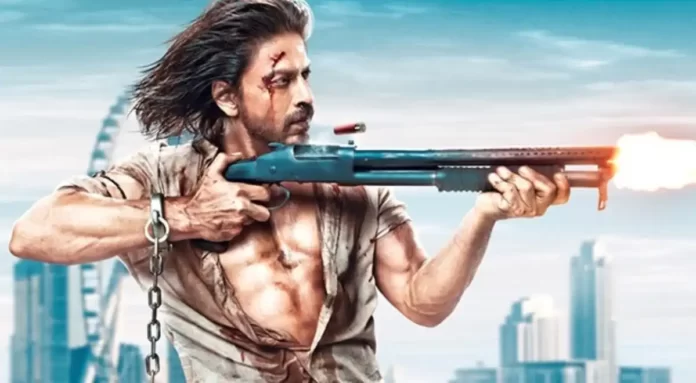 Ever since the Shah Rukh Khan starrer Pathaan trailer was launched, it helped the film to be in the limelight.
Although, the launch of the trailer paved the way for controversies, it also helped the film to become one of the most anticipated films in the recent past.
Pathaan is basically a project of Aditya Chopra's spy universe starring John Abraham, Deepika Padukone, and Shah Rukh Khan in their lead roles.
Pathaan Trailer Starring Shah Rukh Khan to Be Screened On Burj Khalifa!
Pathaan has become a film which has got so much hype amid controversies. The lead actor Shah Rukh Khan who's currently in the Middle East to cover International League T20 looks all set to witness the showcase of Pathaan trailer on the iconic Burj Khalifa, as confirmed by YRF.
Nelson D'Souza who's the Vice President at International Distribution said, "Pathaan is one of the most eagerly awaited films of our times and a film like this deserves to be mounted in the grandest manner when it comes to presenting it to audiences. We are thrilled to announce that Dubai will be celebrating Shah Rakh Khan and Pathaan as the trailer of the film will be showcased on the iconic Burj Khalifa!"
"We are delighted that Shah Rukh Khan, who is currently in UAE for the International League T20, will make time to be present when the trailer plays out on one of the most significant architectural marvels of the world. SRK has unprecedented fan following in the UAE and we feel this activity befits the hype that Pathaan carries today, thanks to the overwhelming love that is being showered on it by his fans and audiences alike", he further added.
Meanwhile, Pathaan is slated to release on January 25, 2023 in Telugu, Tamil and HIndi versions. The film met with controversy after the release of the songs 'Besharam Rang' and 'Jhoome Jo Pathaan'.
Also Read: 'Jhoome Jo Pathaan': Bosco Martis Says Shah Rukh Khan Was Shy to Show-Off His Abs Behind the Scenes
Follow Us: Facebook | Instagram | Twitter | Google News