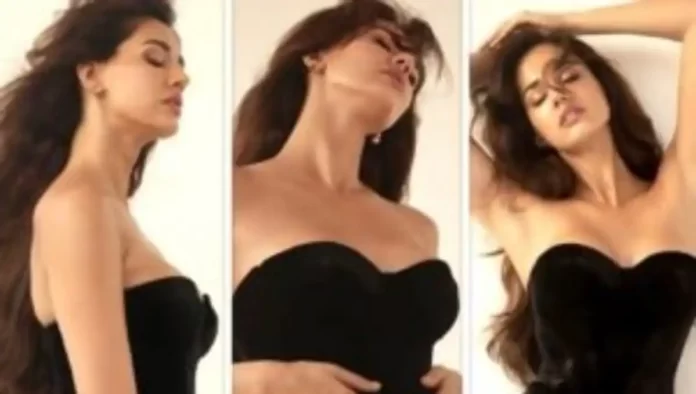 Disha Patani is one of the top Bollywood actresses who is known for her glamour. She's mostly seen in utmost style by wearing trendy cloths and latest designer dresses.
The actress is also known for her carefree and effortless style. Out of her several dresses and styles, black color is her favorite. She really loves black as she loves to wear dresses mostly for her off duty casual outfit.
Fans of Disha Patani also like her wearing black while sporting a number of occasions. In her latest photo shoot, she was spotted wearing black colored trousers.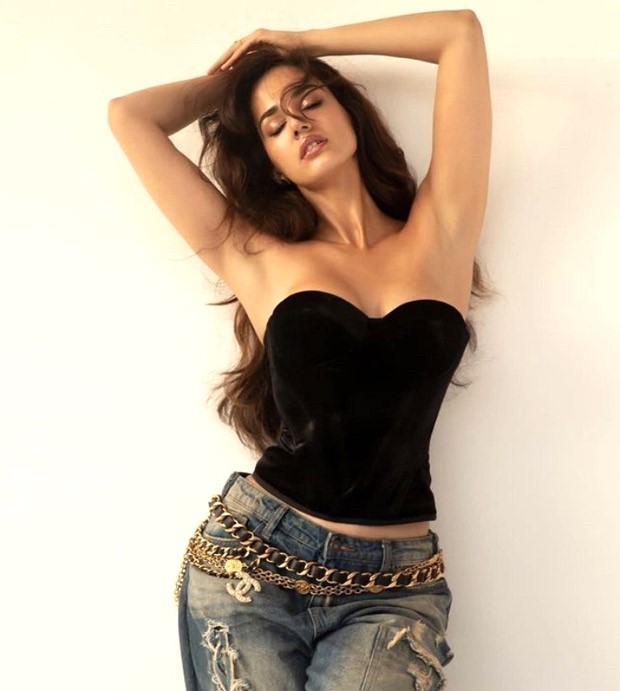 Disha Patani Stuns Audience With Her Black Top & Jeans In A Photo Shoot
Disha Patani recently took to her Instagram to post different casual looks.
She looked absolutely stunning by wearing black colored trousers in the photo shoot.
The actress chose to wear her casual dress which was a black colored top and jeans.
Disha Patani chose to wear blue and black colored trouser along with a high waist and chains placed around her waist.
Her black top was made up of silk velvet that featured a sweetheart neckline and a figure-hugging fit.
The actress looked cute and glamorous with a glitz to give it some edge. She also wore gold earrings and gold finger rings. She looked stunning with her thick black hair.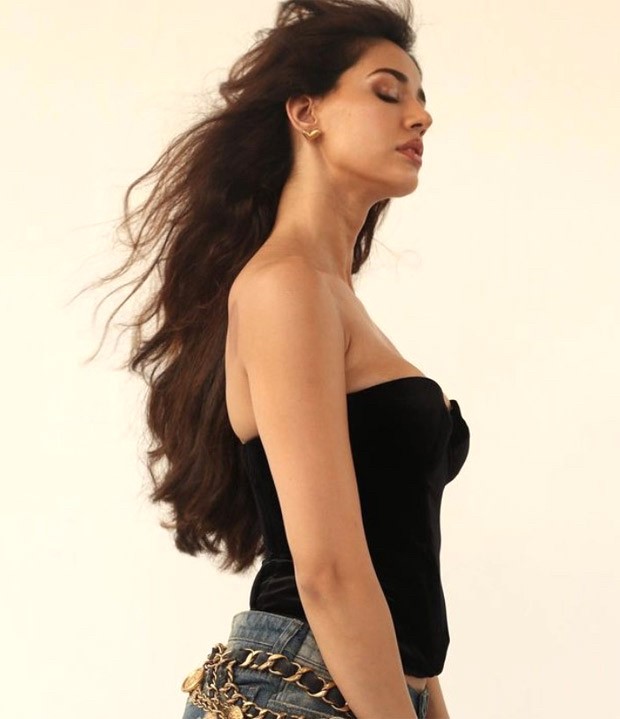 Disha Patani will be next seen in her upcoming film Yodha starring Rashi Khanna and Sidharth Malhotra.
She wlil also feature in Project K starring Amitabh Bachchan, Deepika Padukone and Prabhas in their respective pivotal roles.
The actress has most recently commence shooting for 3D periodic drama Suriya 42 opposite Suriya.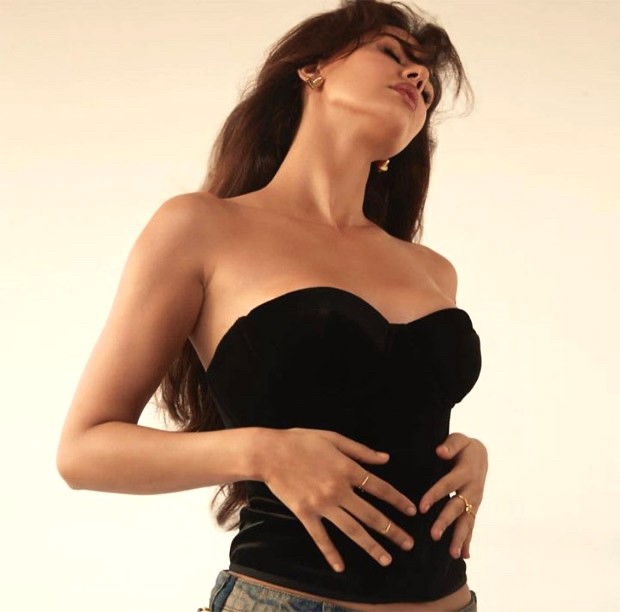 Also Read: BIGG BOSS 16: SALMAN KHAN & KATRINA KAIF REUNITE; GROOVE TO THE BEATS OF 'TIP TIP BARSA PAANI'
Follow Us: Facebook | Instagram | Twitter | Youtube