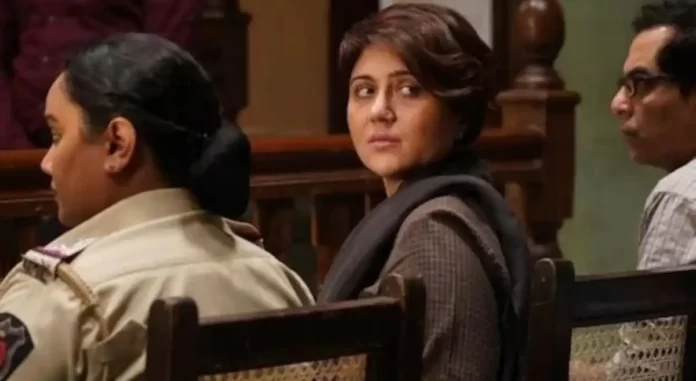 Criminal Justice Season 3 actress Swastika Mukherjee is giving a commendable performance in her latest web series. The actress was earlier seen in some other web series like Escaype Live and Paatal Lok.
In the 3rd season of Criminal Justice, Swastika can be seen helping Madhav Mishra (Pankaj Tripathi) in an almost tough case.
Being a fan of the web series, the 3rd season of criminal justice features Mukherjee playing the role of a helpless mother who tries to save her son charged with murder. Due to this, she's on the receiving end of the media's wrath.
In one of her interviews with leading media house, the actress stated that we are presently living in such a time where both society and media tend to criminalize people even before the legal system actually comes in forth.
Swastika Mukherjee has been active in the entertainment world for the last 21 years. Initially, she started her career working in the Bengali entertainment world.
In her interview with the news channel, the actress discussed about broadening her horizons. She also gave her views on topics like getting 'bold roles' and the current trend of boycotting Bollywood movies.
Criminal Justice Season 3 Revolves Around Media Trials
Criminal Justice Season 3 is basically a web series highlighting some legal stories of the society.
Swastika Mukherjee who plays a titular role says that we are already heading towards such a time where both society and media convict people even before criminal laws come into force.
She further says that it's media that creates a perception of a person who is involved in certain crime. Although, the same has not been proved by the law, society makes such a perception towards the person.
And so, it really becomes crucial that media plays its role cautiously. In order to do that, it should allow the law to take its own course in deciding the fate of a person convicted.
Swastika Mukherjee also focused on the power of OTT where a normal actor is getting a chance to showcase his talent. It means a person who is even not from Mumbai or not having the related background can be a part of OTT platform.
The actress said that all matters is the feeling and good work from the creators instead of pointing focus towards anyone's religion. She said that she would definitely like to grow as an actor.
When asked if she gets bold roles in Hindi apart from working in Bengali cinema, she said playing Avantika Ahuja (Mukherjee's Criminal Justice character) is a bold one.
She further stated that bold doesn't only mean wearing a bikini on screen or playing a rebel or someone who likes to break the norms of the society in anyway.
It can be a mother who is taking care of her life along with others. At the same time, she also has the responsibility to take care of her finances, household.
In short, you don't need to wear short and skimpy clothes to prove that you are bold enough.
Also Read: Paatal Lok Movie: Amazon Prime Videos & Anushka Sharma Get Court Notice Over Web Series
Catch us for all the latest Bollywood News, New Bollywood Movies update, Box office collection, Entertainment News, Bollywood News Today and stay tuned for the latest Hindi movies only on Bollywoodnewsflash.
Follow Us: Facebook | Instagram | Twitter | YouTube