Urfi Javed is one celebrity who is bold enough not only with her attire but also with her overall image.
And this is why she always trends on social media. In the recent past, she decided to show her bold side after Mukesh Khanna made some allegations on her.
The former Bigg Boss contestant posted her opinion on Instagram where she decided to take on the comments made by Mukesh Khanna.
In her unbiased opinion, Urfi not only decided to defend women but also thousands of sex workers by saying that his statement can stigmatize a person's live hood.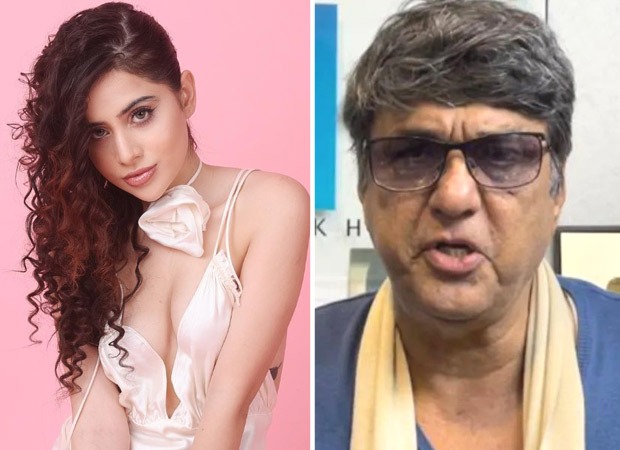 Urfi Javed Hits Back At Mukesh Khanna Over His Remark That Indian Women Asking for Sex Are Prostitutes

The controversy started when Mukesh Khanna was warning boys in a video. As per the video, he warned boys not to send nudes and women who themselves ask for sex are prostitutes.
He said if you find any girl asking for sex, it means she's not just a girl but a prostitute. After he gave such a statement, it created some backlash where some people called it as misogynistic and also for insulting the modesty of a woman.
Even though, Mukesh clarified everything about making such a comment, it hardly created any effect which resulted in both men and women thrashing him.
Now, speaking about Urfi Javed, she simply took to her Instagram handle to share her story where she added as many as 2 statements.
This is what she said, "The fact remains that he did say that 'any woman who approaches a man for sex is a prostitute' and that 'girls belonging to a civilized society would never approach men for sex'. He did say that no matter what the context!"
Urfi advocated sex workers. This is what she said, "Over the years people and lawmakers have gone back and forth about sex work. But when it is the livelihood of a person, comments like his can further lead to stigma and criminalization, striping a person of their means of living."
Urfi Javed is a bold actress who likes to be in a controversy at all times. She caught up recently in a controversy with Chahatt Khanna (TV actress).
Also Read: On Sara Ali Khan Birthday, Kareena Kapoor Shares A Throwback Picture
Catch us for all the latest Bollywood News, New Bollywood Movies update, Box office collection, Entertainment News, Bollywood News Today and stay tuned for the latest Hindi movies only on Bollywoodnewsflash.
Follow Us: Facebook | Instagram | Twitter | YouTube