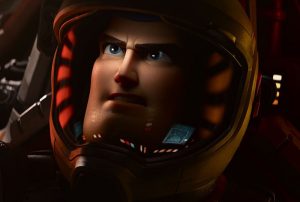 As per latest Hollywood news, Chris Evans looks all set to voice the character Buzz Lightyear in the upcoming prequel titled 'Toy Story' franchise. Evans came into the limelight after he performed the memorable role of Captain America in MCU's Avengers.
As per the updates, he has called his casting to the above role as his dream come true. It means Evans was willing to perform his best in the role which has been assigned to him now.
The superhero star assured that he is not going to replace Tim Allen who had previously voiced in the original classic. This is what he tweeted, "And just to be clear, this isn't Buzz Lightyear the toy. This is the origin story of the human Buzz Lightyear that the toy is based on."
Please note that Chris Evans will give his voice to the young test pilot who transformed into the Space Ranger.
Chris Evans, while sharing his triumph over the role which has been assigned to him shared his though by taking his Twitter account. This is what he shared in this regard, "Working with Pixar is dream comes true.
Blasting into theaters June 17, 2022, Lightyear is the definitive story of the original Buzz Lightyear. Voiced by @ChrisEvans, get ready to go to "infinity and beyond" with Lightyear. 🚀 👨‍🚀 pic.twitter.com/LdYXlN33sP

— Pixar (@Pixar) December 11, 2020
I've been a massive fan of their films since the very beginning. My team could barely contain their excitement when they told me that Pixar had a pitch for me. All they said was 'Buzz Lightyear'. I didn't know what that meant, since Tim Allen is Buzz Lightyear, and no one could ever touch his performance. I needed to know how this character was different and why this story was worth telling."
Evans further elaborated the entire thing and discussed two things with absolute confidence.
He never stopped smiling through the entire pitch

All of you can rest easily in the light mood.
He shared, "Trust me when I say that they REALLY know what they're doing over there. This one is going to be special, and it doesn't step on a single thing. I can't even put my excitement into words. I smile every time I think about it," an ecstatic Chris said in his Instagram post.
I don't even have the words. https://t.co/GHC8X6Yp7n

— Chris Evans (@ChrisEvans) December 11, 2020
Sharing all the above, it was Pixar who shared the logo of the upcoming animated film and even announced the release date of the film as well.
This is what he shared, "Blasting into theatres June 17, 2022, Lightyear is the definitive story of the original Buzz Lightyear. Voiced by @ChrisEvans, get ready to go to "infinity and beyond" with Lightyear."
Also Read: Avengers Endgame Box Office Collection: The Marvel Film Earns Rs 1400 crore On Opening Day